---
09 Aug 2021
Notice of change in the company name
Dear Customers, Suppliers, Partners and Friends,
Throughout its existence, "PINHA - Fábrica de Aquecimento Eléctrico, Lda" has been consolidating its position as a reference company in its business segment. Pursui...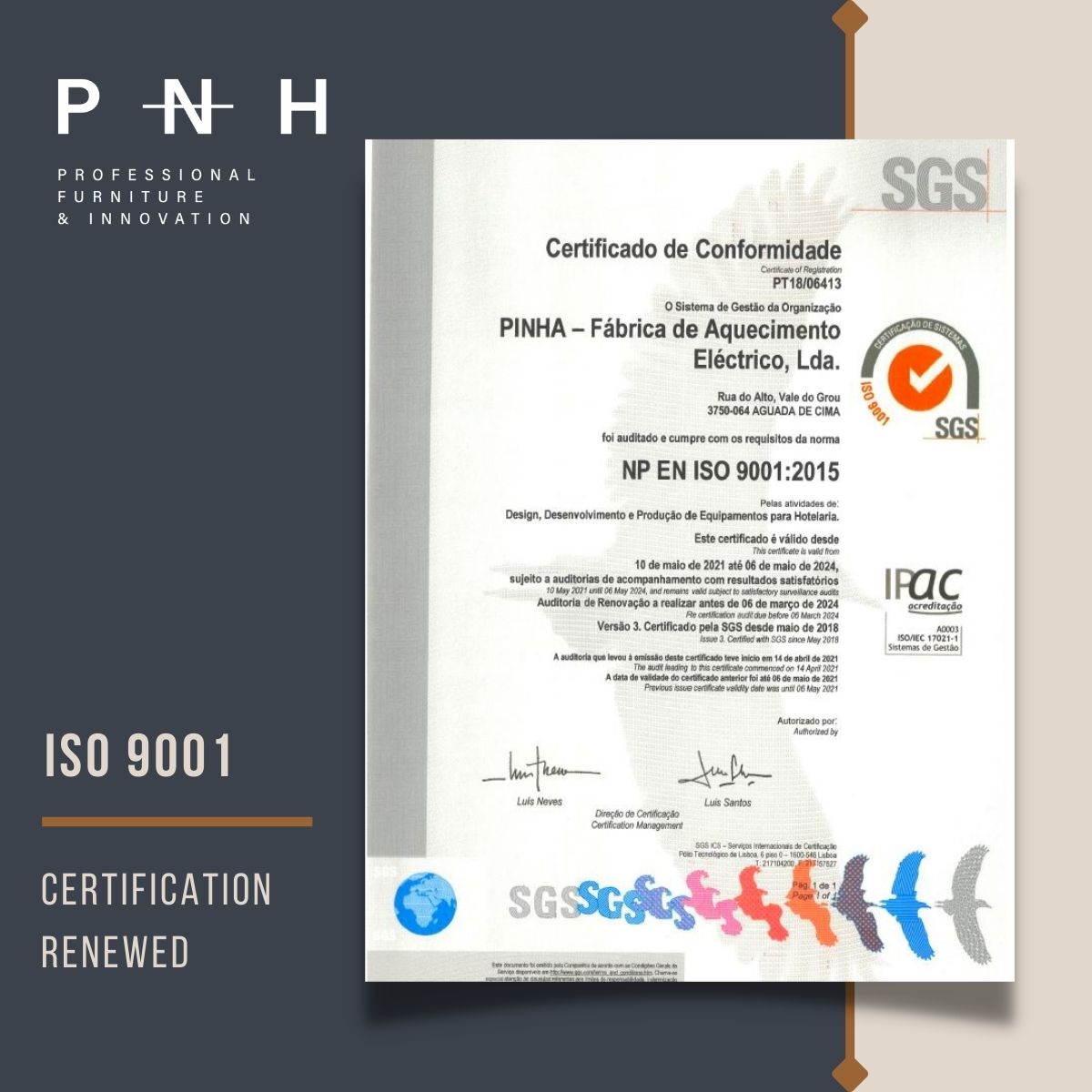 07 Jun 2021
ISO 9001 Quality Certification renewed
PNH has recently renewed the Certification of its Quality Management System under NP EN ISO 9001:2015, on the activities of "Design, Development and Production of hotel equipment".
...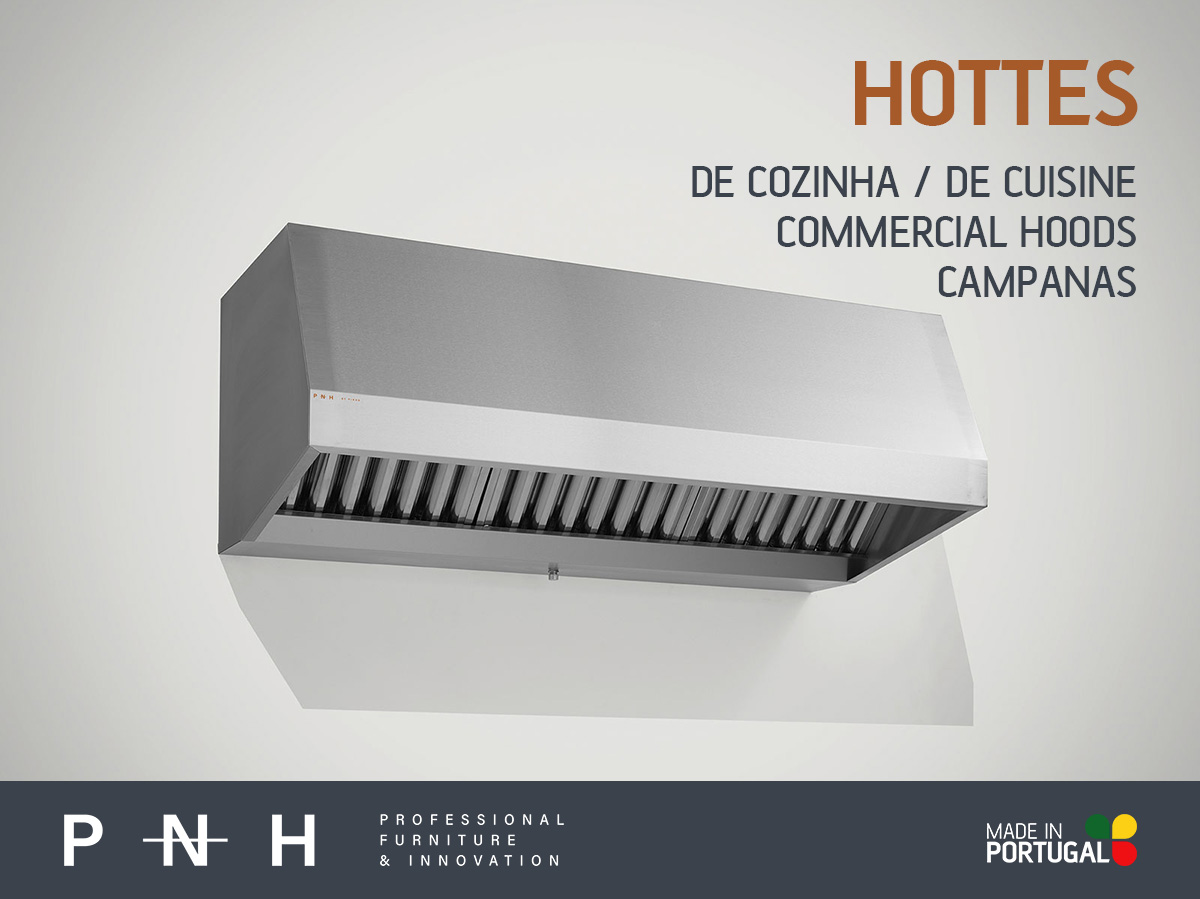 23 Nov 2020
KITCHEN HOODS: meaning, what are they for, types, installation and maintenance
Nowadays it is inconceivable to set up a kitchen without including an exhaust hood, just like setting up a commercial kitchen without a professional extraction hood. The hoods are for home kitchens just as the professional hoods/canopies are for c...