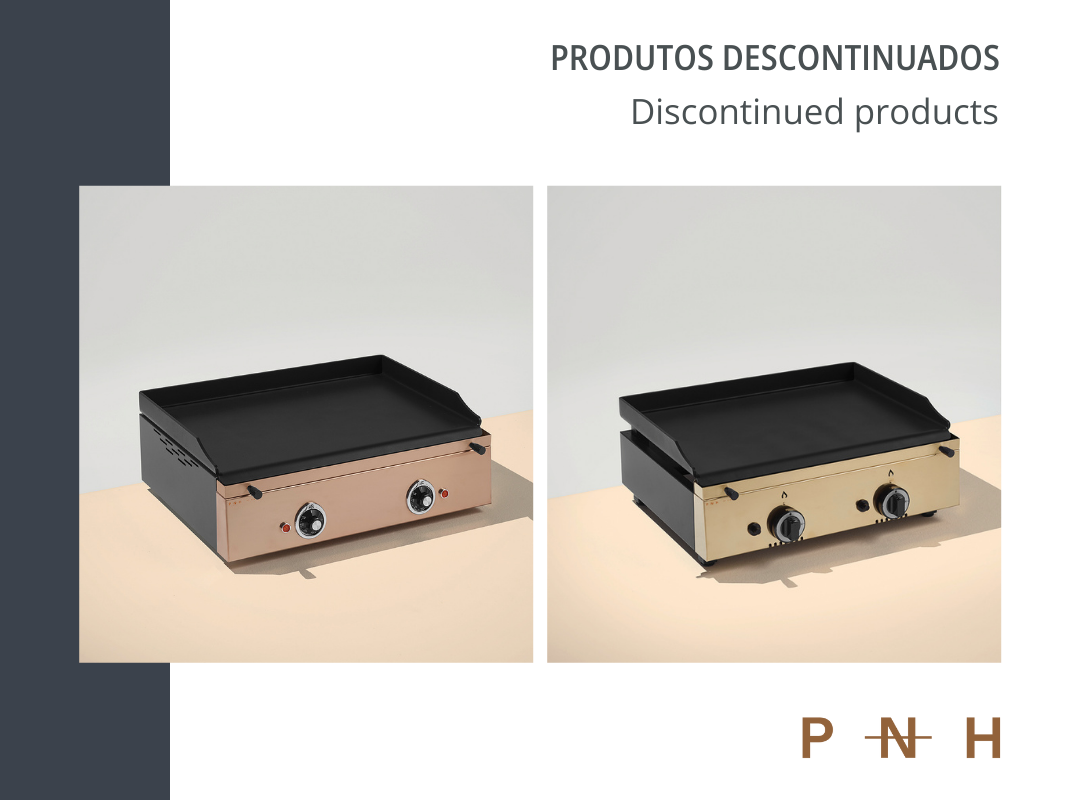 02 May 2022
Discontinuation of Griddles
According to the policy of keeping the client informed about the products' life cycle, we announce that our line of Griddles has been changed and some models have been discontinued, no longer being part of our product range. Among the discontinued models are those whose finish was coloured, except the black version.
That is to say, from this date onwards, all Griddles (ceramic and hard chrome) whose fronts were painted in the colours Copper, Gold, Rainbow, Chocolate and Anthracite will no longer be commercialised.

All Griddles in stainless steel and with 100% black finishing remain in catalogue.

We apologize, in advance, for any inconvenience this communication may cause.